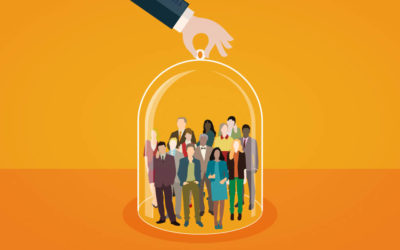 Employees are the real assets of any organization. Identifying, recruiting and retaining the right employees is of paramount importance for the growth and health of an organization. A wrong choice of a candidate can be detrimental. Similarly losing a good employee also has a huge negative impact. Why Retention is Important? Employee retention is crucial as it helps firms to retain talented employees who contribute towards the growth with their knowledge, experience, commitment, and strong work ethics. Losing good employees and hiring new resources increases the costs and adds to the delays, thereby reducing the overall productivity and profitability of an organization. It also allows the competition to leverage the situation in their favor. Let us look into important retention strategies for companies. 1. Recruit Suitable People The best way to retain employees is to ensure that their aspirations are aligned with the company's business ambition and vision. Seek out people who are highly motivated and show interest in their career growth. Those focused only on salary are a potential threat and should be avoided. Communicate with people before recruiting them to make them clear about your company's vision and goals, the job profile and your expectations out of them. 2. Have a Reasonable Performance Metrics Employees love growth and recognition. An organization should adopt an objective approach towards performance evaluation so that there is no subjectivity or bias involved in the same. Set clearly defined goals for employees. This would provide them with a sense of direction, motivation and a clear focus. The goals should be  SMART  – Specific, Measurable, Achievable, Realistic and Timely. The performance evaluation process... read more
Abu Dhabi:

1205, Tower B, Al Saman Tower, same as Gift Collection Building, Hamdan Street,
Abu Dhabi – UAE.
Telephone: +971 2 666 2464
Dubai:
201, 2nd Floor, Hilal Bin Taraf Building, Adjacent to Business Bay Metro Station, Sheikh Zayed Road, PO Box 72703, Dubai – UAE.
Telephone: +971 4 343 3737
Fax: +971 4 343 3622
Email:  info@uhrs.ae
ISO 9001 Certified.